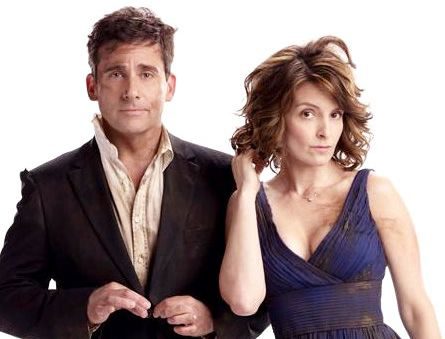 Millions of people around the United States have been making
Date Night
the must see movie for several weeks. Last weekend I became one of the masses and ventured out to see two of my favorite entertainers as they became a duo for the first time.
Steve Carrel and Tina Fey give this film life that it might not have if other actors had been cast. They are both naturally funny and Carell often has people laughing without saying anything at all. There are times when the plot is ludicrous, but this is the kind of movie that is just meant to be fun with a little heart sprinkled in. I can't think of the last movie I saw in the theater that was like Date Night; just simply entertaining all the way through. (For a further in depth review:
GO HERE
)
Movies are better when you can actually believe that two people could be married or dating. Fey and Carell are ingeniously paired as a married couple and they perfectly capture believable chemistry on film.
This got me thinking: Who Have Been Great Onscreen Couples?
(This is based on: 1. Movies I have seen which-even though this is a lot-doesn't even break the surface. 2. On believability factor/memorability)
1. Jim Carey and Kate Winslet: Eternal Sunshine Of the Spotless Mind
One of the most creative, yet also, deeply romantic films. Will always be a favorite movie and love story to me.
2.Diane Keaton and Woody Allen: Annie Hall
Allen casts himself with women who are much younger than him (Julia Roberts and Scarlet Johansson just to name a few), but it is in this film that him and Keaton are perfectly matched.
3. Renee Zellweger and Colin Firth: Bridget Jones' Diary
Mark Darcy liked Bridget just as she is-as we love this pair on screen together.
4. Ingrid Bergman and Humphrey Bogart: Casablanca
This movie is classic for a reason.
5. Robin Wright and Carey Elwes: The Princess Bride
The fairy tale relationship created by these two has been, and will continue to be, adored by fans of all different generations.
6. Rachel McAdams and Ryan Gosling: The Notebook
This could have been another cheesy romance, but the pairs obvious connection (which turned into a real life romance)made viewers root for their characters to end up together.
7. Vivian Leigh and Clark Gable: Gone With The Wind
Oh, Rhett and Scarlet. What else can I say?
8.Christopher Plummer and Julie Andrews: The Sound Of Music
The scenes where this pairs sings "Must Have Done Something Good" sums this up completely.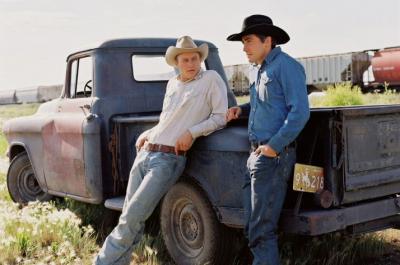 9. Health Ledger and Jake Gylenhaal: Brokeback Mountain
Possibly one of the most heartbreaking stories is told incredibly with big credit to both actors for completely committing to their characters.
10. Ethan Hawke and Julie Delpy: Before Sunrise
Entirely set during one night, viewers feel like they just followed Hawke and Delpy around and watched as they fell in love. This isn't true, but it could be.

Lots-O-Honorable mentions: Jimmy Stewart and Donna Reed: It's A Wonderful Life, Johnny Depp and Winona Ryder: Edward Scissorhands, Jane Fonda and Robert Redford: Barefoot in the Park, Joaquin Phoenix and Reese Witherspoon: Walk The Line, and Ewan McGregor and Nicole Kidman: Moulin Rouge.
I tried really hard to think of other movies, like Date Night, which have more to them than just a romance. Does anyone have any other suggestions?