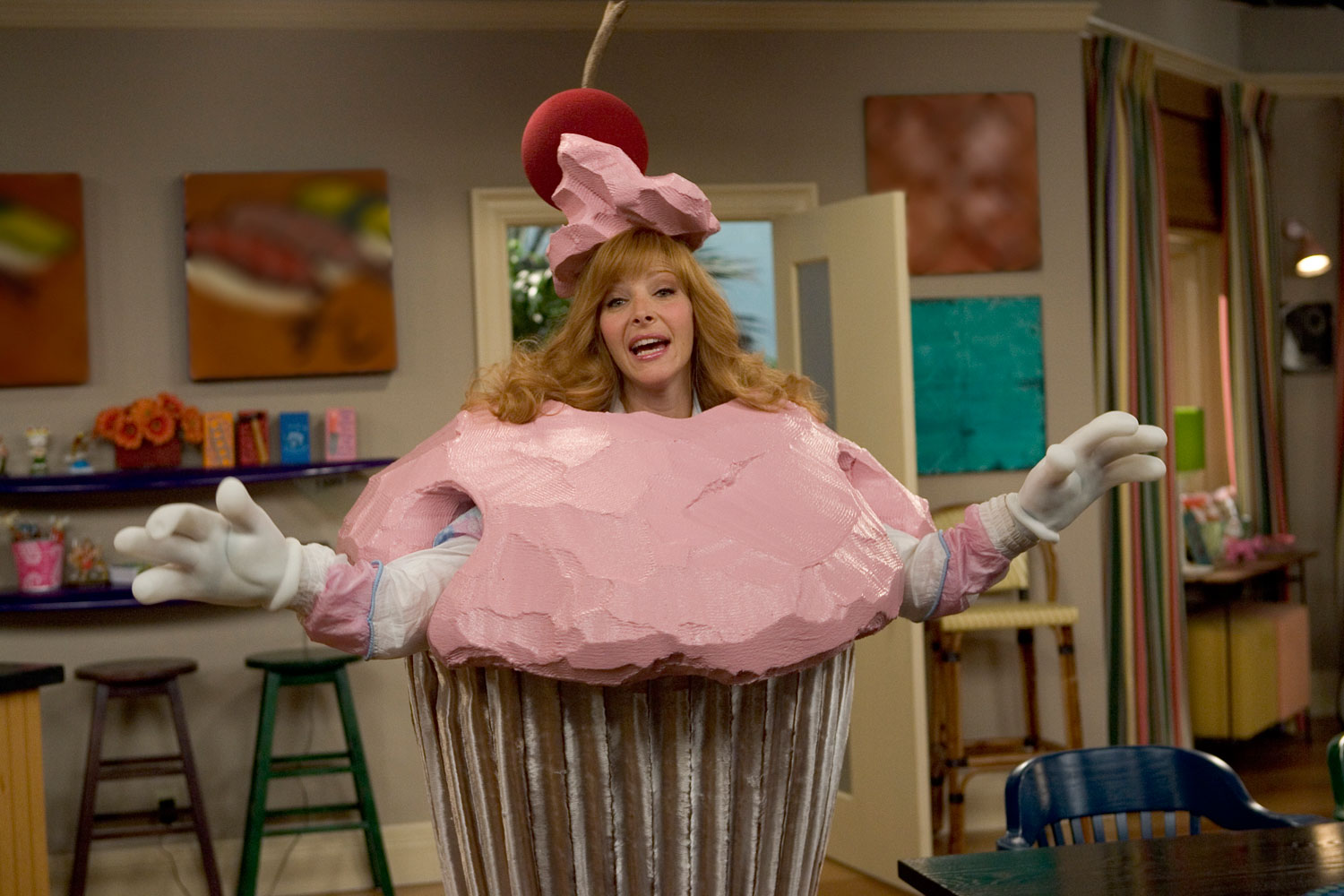 With the rulers of King's Landing cheering me on I caught up on
Game Of Thrones
just in time for the excruciating and stressful most recent episode. No spoilers, but for those that have seen it, let's all join in a collective grossed out sighing sound.
Now that that's done with, I have to admit, as much as I adore Dinklage, Jon Snow, Samwell,
Daenerys kicking ass,
and love/hating Jaime Lannister (don't get me started), this show can send me into a clinically depressed state.
It's not just that many of the main characters die gruesomely, it's also very upsetting week after week watching groups of townsfolk get massacred as the constant wars wage through Westeros. I am becoming wildly obsessed with the story as a whole, but if there was a little less graphic stabby, stabby and heads sticking out of posts, I'd be a happier, less emotionally strained watcher.
Thankfully I have found an outlet that helps me decompress after each episode. Nothing changes your mood better after witnessing some mass killings than the Funny Or Die companion piece
"Gay Of Thrones"
. One hairdresser has never done better recaps for a television show or came up with more magnificent nicknames for each character - each time these sketches leave me doubled over in fits of hysterical laughter. If you are a fan of this show, I highly recommend checking out this series of 5-minute or under clips. "Where are...my dragons."
Now that I'm all caught up on
Game Of Thrones
and have to wait a whole week for a new episode like a common peasant, I've been seeking out other shows that have a MUCH lighter spirit. The HBO canon is endless, including several winning comedies. Nothing gets your mind off fearing for the fate of Tyrion Lannister than some funny ladies.
The Comeback
All week I've been popping into rooms boisterously greeting people with a "hello, hello, hello!" Now that Valerie Cherish has come in to my life, I don't think I'll ever stop repeating her catchphrases.
Lisa Kudrow may never escape the masses referring to her as "Phoebe" - being known for a hilarious character worldwide is really a good problem to have - but it doesn't mean she can't be great playing an entirely different character.
Recently I settled in for all three crazy seasons of
Scandal
and was pleasantly surprised to find Kudrow show up as a potential presidential candidate. Alas, her story did not last for as many episodes as I would have liked, because, of course, wherever there is Olivia Pope, a torrid scandal will not be too far behind.
After many years of not seeing her in anything, I had forgotten how great Kudrow is and quickly sought out finding other treasures from her past that I had missed.
Cue
The Comback
, a 13-episode "mockureality show" that finds Kudrow playing the loveably clueless Valerie Cherish, a C list actress who had a hit sitcom in the 90's and is now looking for her big, you guessed it, comeback in the business that is show!
After landing a gig on a mediocre new sitcom, Cherish is also given the chance to star in a reality show charting her new "stardom".
The Comeback
is also the name of her reality show and each episode is as if the audience is watching the unedited footage of her antics (and not to mention the antics of her cheeky personal hairstylist, Mickey.)
Phoebe Buffay may be Kudrow's calling card, but playing Valerie Cherish really lets Kudrow shine on every level. Cherish is such a ball of energy who really wants to please everyone in her life, but she also has some emotional lows, especially as she is viciously picked on by one of the jerk face writers of her sitcom. You wish so badly for Cherish to succeed, but since her acting chops aren't that up to par, you just hope Kudrow will keep playing this wonderfully wacky character.
One season just wasn't enough and HBO must have agreed, because nearly 10 years later, Kudrow and the gang are filming new episodes that will air this fall.
If you want to catch up before the new episodes are released, the entire first season can be found on YouTube or Amazon Prime. Check it out.
Through all of my older teens and adult years my dad has called me a truck driver - no, not because I like to chain smoke and drive large gas guzzling vehicles, but because I love a good curse word. Sometimes (or a lot of times) doesn't it just feel right?
That is one of the many reasons I love
Veep
- the wonders of cable television let all the bad words fly, giving that realistic feel to just how conversations between politicians actually sound. We all know that high stress situations on Capitol Hill will definitely cause "F" words to fly. It is also perfect for a show that completely relies on quick witted conversations.
For only a half hour each week, it really crams in joke after joke, charting the many low points of the career of Vice President Selina Meyer (Julia Louis-Dreyfus). Nothing ever goes right for her and her team, but what's great is, they kind of have it coming. Besides loveable bag man Gary (Tony Hale), the Veep and her worker bees are hard asses, just doing what they gotta do to win. So far, that plan isn't going well, but we all relish watching in anticipation for what will happen next. Most importantly, will Jonah ever get the respect he deserves?
Between thoroughly enjoying Julia Louis-Dreyfus on this, in
Enough Said
, and her buddy, buddy relationship with
the real life Veep
, I might just have to give in and finally tune in for more than part of an episode of
Seinfeld
. Maybe.
Television! Never enough time to see it all, but I'll tell ya, it's a lot easier to crank through a series with only 30 minute episodes. Keep em comin'.
Until next time.