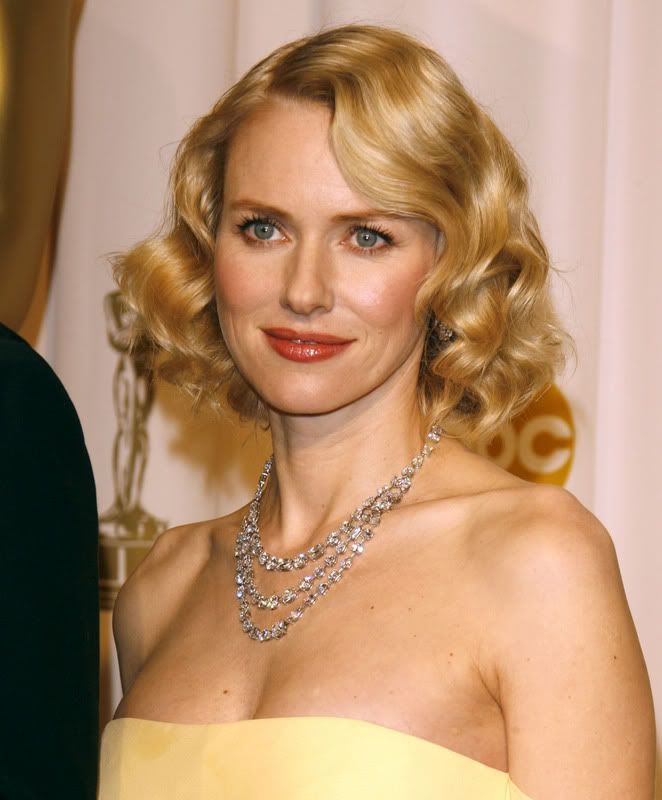 This morning it was released that there are not just one, but two Marilyn Monroe biopics in the works. The biggest question; why does Hollywood always insist on cranking out similar movies at the same time? Case in point, the still debated discussion of The Illusionist vs The Prestige and those two movies about Truman Capote. The lesson learned is the no matter what one will always overshadow the other.
I'll step back from my rant and get back to the original point of the post. In one of the films Michelle Williams has been cast as the classic Hollywood star and in the other Naomi Watts. Both seem like odd choices, especially Watts.
Not to say that Watts wouldn't act the hell out of it and make us all believe that she actually was Marilyn, because I think she would. There is still just something completely random about casting her as Monroe. It seems like they picked several blond actresses that are great at what they do, but will struggle when it comes to actually making them look like the star.
It is just as important to capture how Monroe looked physically as well as her presence when making a movie about her. One of the things that makes Monroe stand out as a figure from her era is that her body reflected what an average woman looked like. When I think of Monroe, Watts and Williams wouldn't be the last people that would come to mind, but they wouldn't be the first. In times like this it seems most appropriate to cast an unknown.
Maybe this negativity is jumping the gun,after all it could have been worse. Just think if Lohan or Johansson had been given the shot.
Who do you think will make the better Marilyn?