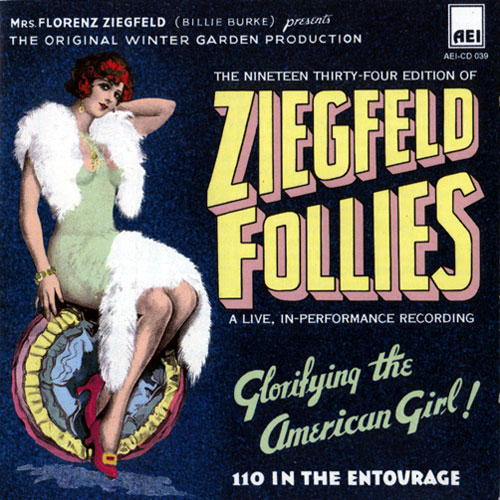 Three hour epic movies crammed with dancing and singing can always be found under a list my general interests. It has come to my attention though, as hard it is to admit, that this will not always be the case. The best picture winner of 1936,
The Great Ziegfeld
, offers some moments in rousing entertainment, but not enough to recommend as a must see classic.
As the title suggests the film follows the iconic life and career of
Florenz Ziegfeld Jr
. who knew his life was destined to be in show business. He went from being a showman at local circuses to producing his theatrical productions of The Ziegfeld Follies on Broadway.
All of the actors in the film are obviously talented, so that isn't the problem. Stars Louise Rainier and William Powell's (who plays Ziegfeld) personalities carry along the movies story when I was tempted to fast forward through several parts. Maybe when this movie came out originally people were thrilled to have a 3 hour and 5 minute movie to go see in a glamorous theater, but it just overall doesn't hold up. None of the music is even memorable, which can at times be a musicals saving grace.
All in all, the entire time this film was running, I wished I had been watching another movie that featured Ziegfeld as a character;
Funny Girl
. Fanny Brice, the real performer portrayed by Streisand, made a guest appearance in The Great Ziegfeld. Her humor made for some of the best parts in the entire film.
Have a passion for Ziegfeld? Then watch this movie. Everyone else you can skip it. In it's honor though watch a timeless musical.